a feature-length documentary film
by Lisa Gossels

In the spirit of Michael Apted's 7 UP SERIES, the award-winning MY SO-CALLED ENEMY has been praised as "moving, powerful, intelligent and brave" (The Nation) and "a mesmerizing, eye-opening film that shows the true power of friendship and empathy to conquer political boundaries." (Teen Voices)
MY SO-CALLED ENEMY follows six Palestinian and Israeli teenage girls committed to justice and mutual understanding after participating in a women's leadership program called Building Bridges for Peace. This heart and mind-opening film documents how the young women's transformative experience of knowing their "enemies" as human beings in the United States meets with the realities of their lives back home in the Middle East over the next seven years. Through the coming-of-age narratives of Adi, Gal, Hanin, Inas, Rawan and Rezan, audiences see how creating relationships across emotional, ideological, religious and physical borders are first steps towards resolving conflict. MY SO-CALLED ENEMY presents the complexities of the Israeli/Palestinian conflict through a human lens – and the possibility and hope that come from listening to each other's stories.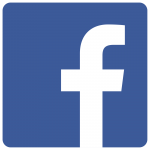 An insightful, moving, important film… Extraordinary.
– Stewart Nusbaumer, The Huffington Post
This film sparked deep conversations on our campus about nationhood, identity, forgiveness and relationships. I don't believe we'll find anything better than what "My So-Called Enemy" presented. – Ross Wantland, Office of Inclusion and Intercultural Relations, University of Illinois at Urbana-Champaign
"My So-Called Enemy" is so unique and inspirational that it should be mandatory viewing for students around the world.
– Ayse Heinbecker, Former President, Women's World Forum
The teenage girls who make such compelling protagonists in "My So-Called Enemy"… offer inspiring examples of reconciliation in that embattled region.
– Ann Hornaday, The Washington Post
A film about building bridges of understanding in our own communities, MY SO-CALLED ENEMY offers audiences profound messages about tolerance, inclusion and respect, conflict prevention and resolution – and the vital role of women in peacemaking.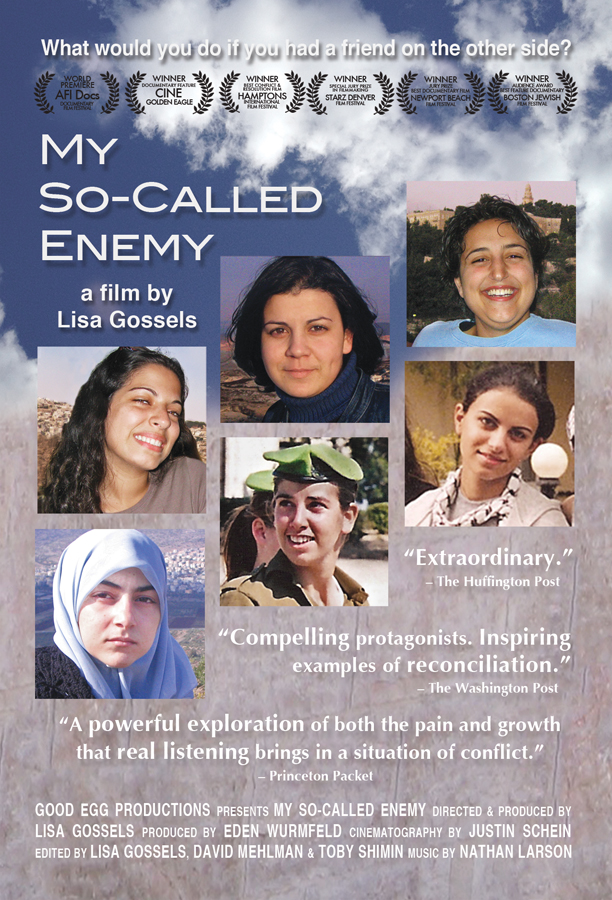 "My So-Called Enemy" is available on DVD for institutional and community group sales and rentals through our distributor, New Day Films. Streaming licenses are also available. To learn more about "My So-Called Enemy" and to invite Lisa Gossels to speak with the movie, please visit our Official Website.

GOOD EGG PRODUCTIONS presents MY SO-CALLED ENEMY directed & produced by
LISA GOSSELS produced by EDEN WURMFELD cinematography by JUSTIN SCHEIN edited by
LISA GOSSELS, DAVID MEHLMAN & TOBY SHIMIN music by NATHAN LARSON

©2010 Good Egg Productions, Inc. (USA) All rights reserved.
In English, Arabic and Hebrew with English subtitles. Approximately 89 minutes